10.01.2011
Tjustgalan is the event of the year for the trade and industry of Västervik. This is the forum where people comes together to celebrate, and award good examples from the region. The categories are Entrepreneur of the year, Manager of the year, Innovator and so on. In total there are eight prize categories, each one awarded with the beautiful statuette "Genombrottet" (the Break Through) created by Henry Gustafsson who was one of the most famous local artists in the area. It is a very symbolic statuette illustrating herrings breaking through a barrier. One by one they would not do it – but together they are a super strong power – symbolizing just the spirit of Västervik's business life!
Daniel Byström was awarded the Cultural Prize of the year! The Prize is awarded, in the memory of Henry Gustafsson, to a person who has made major contributions for Västervik's cultural life, and comes together with a scholarship.
Design Nation is very proud and happy for the award and want to thanks for the designation, the prize ceremony and the gala! Many thanks!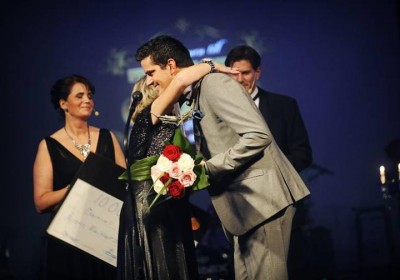 Photo: Ola Axman, Västervik Tidningen

Statuette "Genombrottet" by Henry Gustafson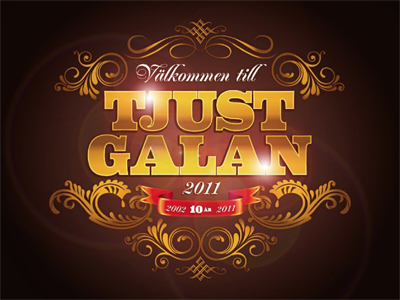 Visual Identity for Tjustgalan 2011 by LindströmRömbo
Tags: