04.01.2012
In beginning of March I traveled to Iceland to work in the project Creative Communities. I went together with my colleague Victor from Nässjöakademin, who is one of the partners in the project. My part was to lead a four day workshop in Egilsstadir on east Iceland, with participants from the area. It was a very inspiring trip and we got a fantastic welcoming reception. The views was extraordinary, Iceland is really a fairytale landscape. I left with with a strong desire to come back, I got a lot of friends and I started to really care about the region.
Since we were on Iceland we also fitted in to stay in Reykjavik for some days. We stayed in the apartment at the Swedish Ambassador's Residence. On behalf of The Swedish Association of Designers and the Scandinavian Design Alliance I visited Iceland Design Centre – Hönnunarmidstöd – where we had a meeting with the managing director Halla Helgadóttir, Auður Edda Jökulsdóttir- Ministry for Foreign Affairs and Jón Ásbergsson – Promote Iceland. The Swedish Ambassador Anders Ljunggren was also arranging a dinner event where we got a lot important design related connections.
We also made some study visits to schools with design profiles; Listahaskoli – Iceland Academy of the Arts, Taekniskolinn and Idnskolinn in Hafnarfjördur.
It is exciting with all the opportunities and stuff going on between Sweden and Iceland on different levels. As you understand, I had a very good trip – but also a very work intensive. Next time I gonna fit in some days off – just for looking around this beautiful country. Hopefully I will be back in September, and no matter what I will definately attend to the Design March 14-17 March 2013.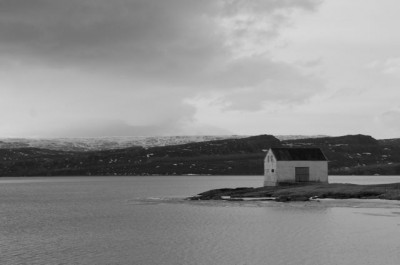 The lake next to the Hotel in Egilsstadir where the sea monster "Lagarfljotsormurinn" hides – video proof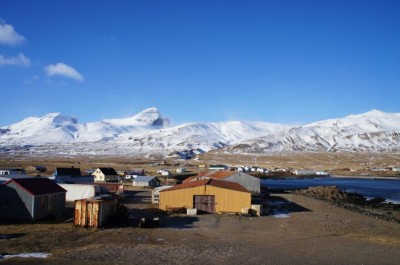 Hafnarfjördur Eystri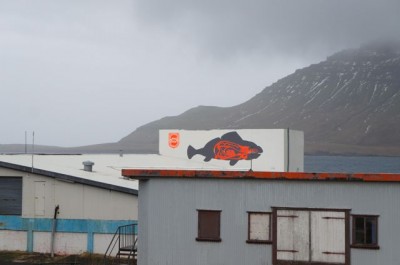 Fish Factory – www.fishfactory.org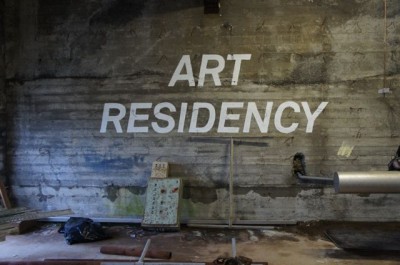 Interior from the Fish Factory
The enthusiastic project manager of Creative Communities and a bunch of other design related projects on East Iceland – Lára Vilbergsdóttir.